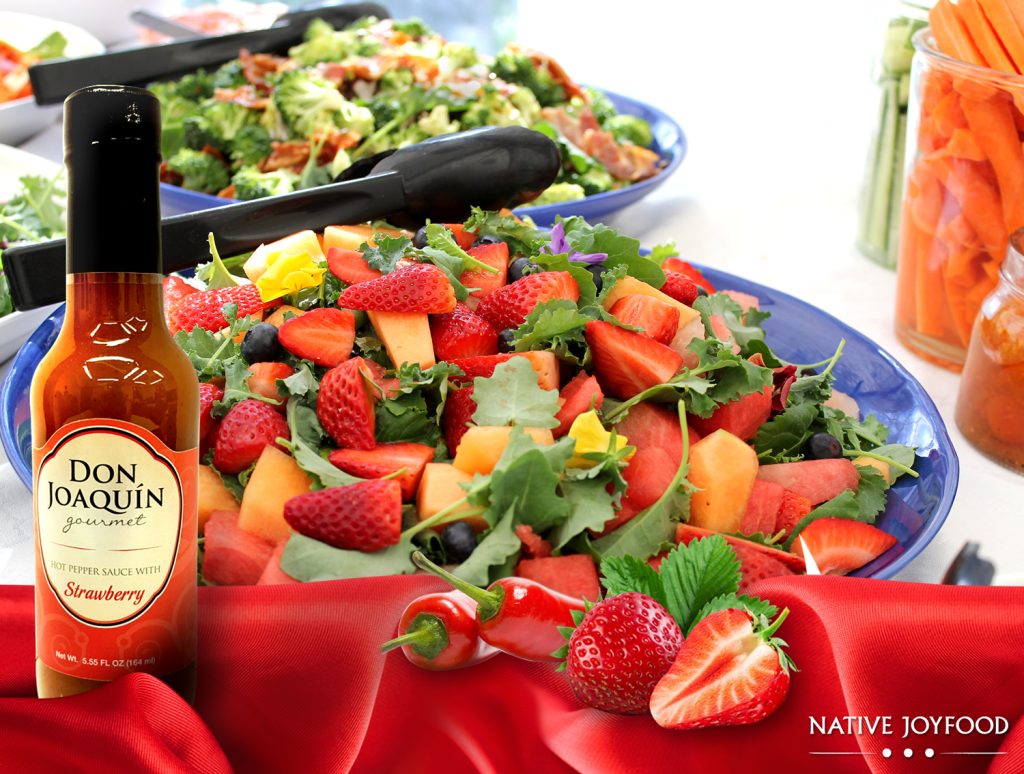 Are you looking for some novel but easy recipe? What about this strawberry salad with a delicious dressing made of Chilli peppers and strawberry pulp.
Ingredients:
100g corn salad/lamb's lettuce
100g rocket salad
200g strawberries
100g well ripened hard cheese
Chilli – Strawberry sauce Don Joaquin for the dressing
Salt and pepper to taste
Directions:
Wash the lamb's lettuce and the rocket salad. Wash the strawberries, clean and cut them into small cubes or slices. Crumble the cheese. Put first the lettuce and the rocket salad in a large bowl, add the strawberries and the crumbled cheese. Finally season with the Chilli – strawberry sauce as desired and taste with salt and pepper.
Enjoy your salad!